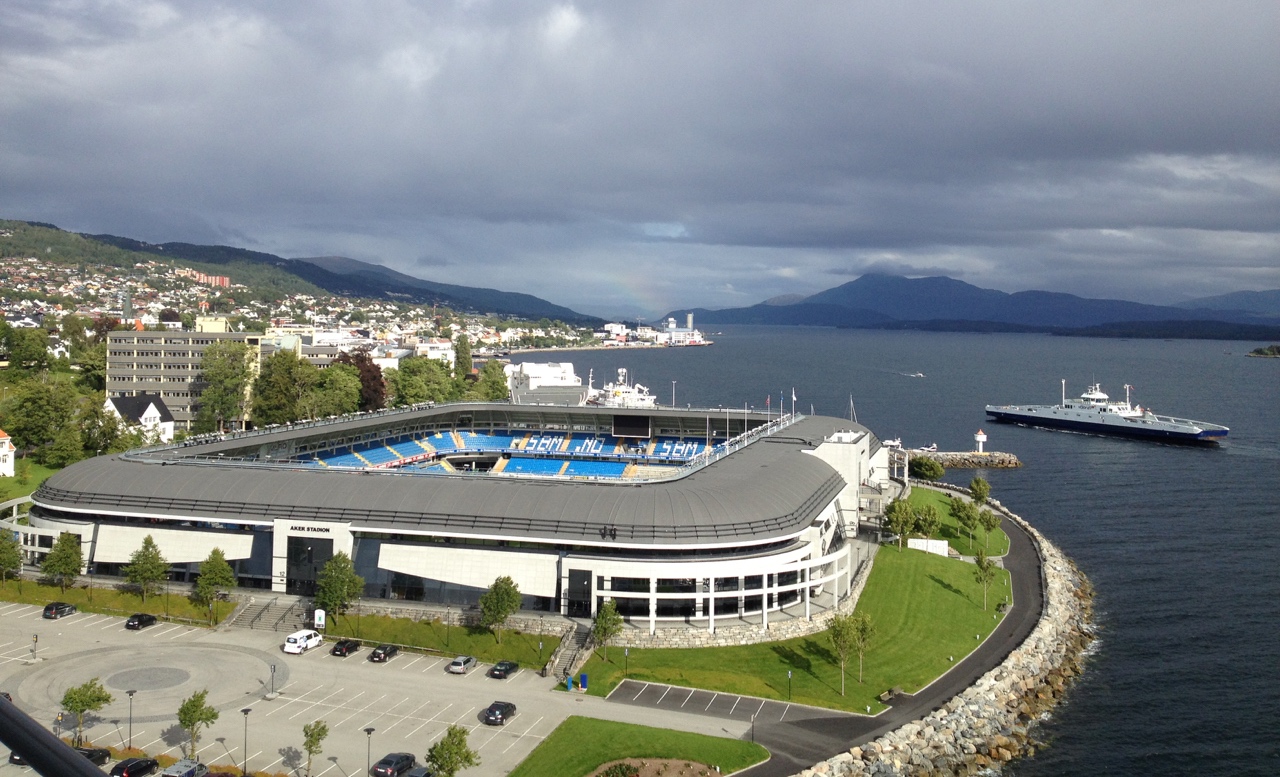 Molde play their home games at the smart 11,249-capacity Aker Stadion.
At 8,392, Molde's modern stadium enjoyed the fifth highest average attendance during the 2016 season. Aside from the derby game with Aalesund and when Rosenborg come to town, it's usually possible to buy tickets on the day. Funded in its entirety by one of the richest people in Norway, Aker Stadion was a huge step-up from the old Molde Stadion.
The ground has hosted European football with notable visitors including CSKA Moscow, Glasgow Celtic and Ajax. It has even hosted Norway's national team in a warm-up game for the 1998 World Cup. Ole Gunnar Solskjær and Tore André Flo were among those on the scoresheet in a 6-0 home win.
For Molde home games, the noisiest fans fill the end behind one of the goals. Away fans are generally housed in the upper tier of the opposite end.
Getting there
Molde's location at the north of the western fjord region means road connections are long from most other towns in Norway. The majority of visiting supporters will arrive by plane. The small airport in Molde welcomes several daily flights from Oslo and less frequently from Bergen and Trondheim. Even though the stadium is located on the waterside outside the town centre, it's only a 10-minute walk from Molde Cathedral.
Where to stay
Given the size of Molde, most hotels in the city are within easy walking distance of the ground. If you want to be as close as possible to the action, the Scandic Seilet Hotel is the modern hotel that towers over the stadium. The sky bar (open evenings Mon-Sat) offers terrific views of the stadium, town, and mountains across the fjord.