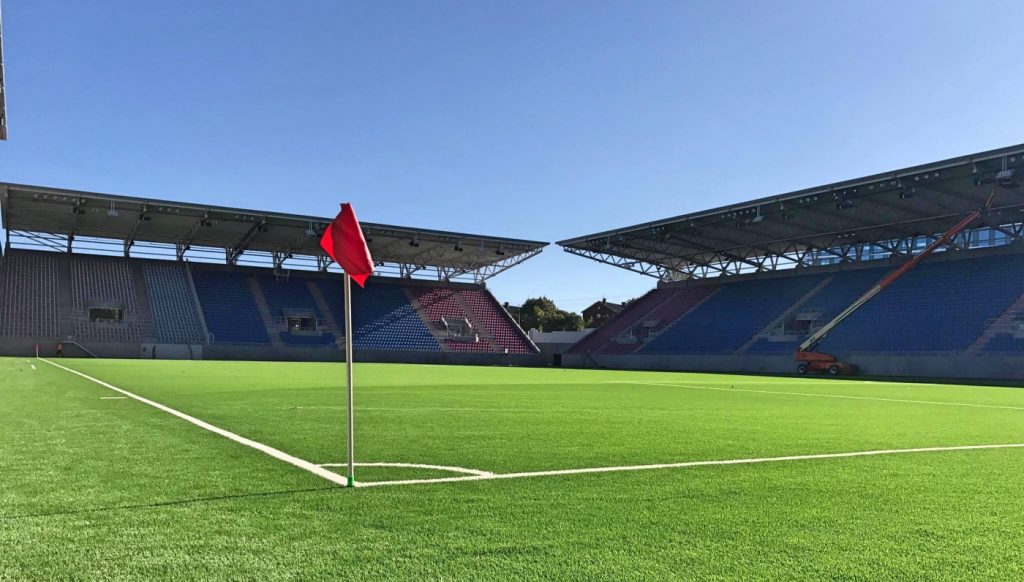 Oslo's biggest club finally have a stadium to call their own.
The brand new 17,834-capacity stadium is the centrepiece of Vålerenga kultur- og idrettspark(Vålerenga Culture and Sports Park) in the district of Valle Hovin in Eastern Oslo. The immediate vicinity also includes the Valhall Arena, training facilities and a new High School. The arena has been the administrative home of the club for some time, so there is an excitement around the city that Vålerenga have finally come home.
Prior to the new stadium, Vålerenga had lodged at the relatively large Ullevaal Station on the north-west side of the city, often playing in front of row after row of empty seats. The club have also previously used Bislett Stadion, home of the 1952 Winter Olympics. With the new stadium's location "back home" in the east, hopes are high that crowds will regularly reach five figures and a unique atmosphere can be created.
The stadium welcomes its first games on the weekend of 9-10 September, 2017, when both the women's and men's teams are in action. The stadium will also host a Norwegian Cup semi-final on 20th September as Vålerenga take on Sarpsborg for a place in the final.
Safe standing
One of the curious features of the new stadium is the safe standing area taking up one entire end. The seats are still in place due to the requirements of European competition, should Vålerenga qualify again, that is! But for domestic games the seats are locked shut, allowing more fans to fit safely in the stand and creating a more traditional terrace-like experience.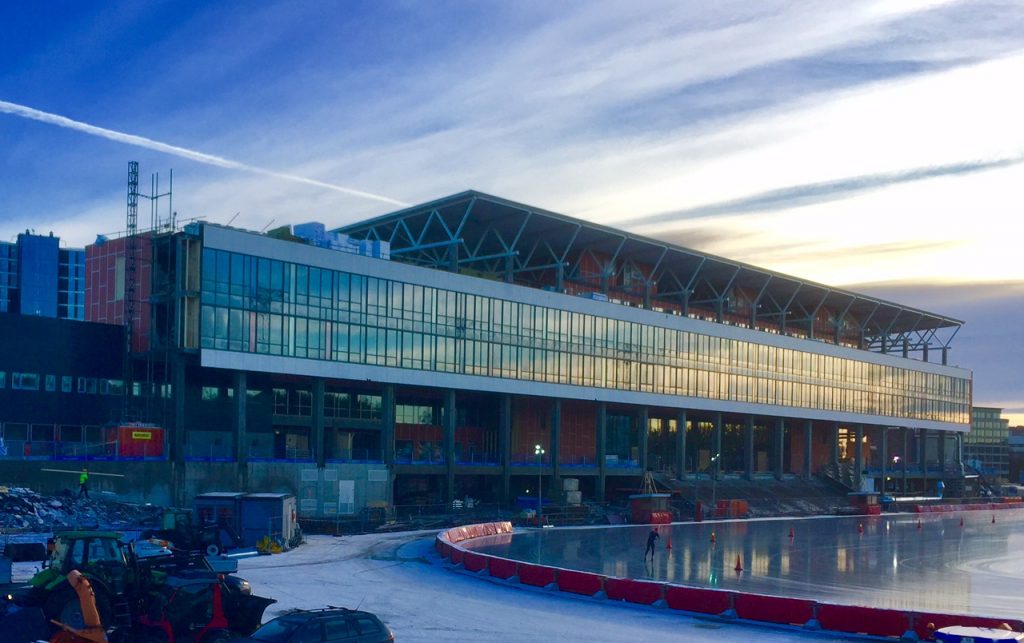 How to get there
The stadium is located less than 1km from Helsfyr metro station, and is also within walking distance of the stations at Ensjø and Hasle. The stadium is also easy to reach by bus. Take any of the green district buses from Oslo Bus Terminal that serve Teisenkrysset, or the local bus lines 23/24 that serve Valle Hovin.
Where to stay
The stadium is well-connected to the city centre by public transport and frequent airport buses stop almost right outside, so most Oslo hotels are suitable for a visit to the Vålerenga Culture and Sports Park. If you are attending a late evening game and want to stay close to the stadium, the Scandic Hotel Helsfyr is just a couple minutes walk away.