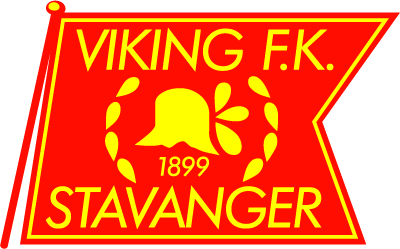 A proud history they have, but Viking FK are in trouble.
Stavanger's Viking are struggling to meet the expectations of representing one of Norway's bigger cities. Recent financial troubles in the oil industry have hit the club's finances and having a knock-on impact on the pitch, with the team struggling to pick up points.
Englishman Ian Burchnall is the man currently charged with preserving the club's Premier League status. He warked under Brian Deane at Sarpsborg, and told The Set Pieces about the challenges of working at one of the biggest clubs in Scandinavia:
"The supporter base is much bigger than Sarpsborg and, in the last few years since they moved into the new stadium, they have had some big name managers as well. The expectation in Norway is that Viking should always be at the top. At Sarpsborg there wasn't that kind of pressure."
The club plays in the 16,300-capacity Viking Stadion, one of the biggest and best stadiums in the country. Opened in 2004, the stadium has its own train station on the Stavanger commuter line and regularly hosts concerts and festivals along with all Viking FK home games.